About Us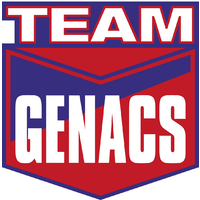 The General Accessories (GENACS) name first appeared in the Australian Bicycle Industry in 1929 as a company founded by the owner of Malvern Star, Bruce Small. It was established and floated as General Accessories Pty Ltd (£6,500) as a wholesaling arm of the Bruce Small business empire. General Accessories acquired the Hutchison Tyre Agency around this time.
At the end of February 1958, Bruce Small retires from General Accessories as Electronic Industries purchase General Accessories. In 1980 General Accessories was sold to TI Industries, the owner of the famous UK bicycle brand, Raleigh and the General Accessories name was retired. In 1999 The Bicycle Authority Pty Ltd acquired the rights to use the General Accessories name, and once more, this historical company name was relaunched in the Australian Bicycle Industry. General Accessories relaunched it's Wholesale General Bicycle Parts and Accessories business in the Spring of 2014.
General Accessories (GENACS) is the home of Australia's best value, everyday, bicycle parts and accessories! These products are available for supply to Independent Bike Shops (IBD's) direct from our warehouse to Melbourne, Sydney, Brisbane, Adelaide, Perth, Canberra, Darwin, Hobart and all points in between. We provide economic Australia wide delivery. You can shop online at store http://genacs.com.au/ for delivery direct to your retail store.
Mission
To create happy and profitable IBD's by providing Australia's best value bike accessories with unsurpassed quality and service.
Company Overview
GENACS sells top quality bikes accessories direct to the IBD's only. We source all of our product direct from leading manufacturers throughout the globe and sell throughout Australia - meaning a great deal for all of our customers! All bicycle parts and accessories sold by us are covered by the required statutory warranty under Australian Consumer Law, so you can purchase from us in absolute total confidence.